Company portrait of OTEC Präzisionsfinish GmbH
SMALL TECHNOLOGY LEADER
Grinding and polishing systems "Made in Germany"
OTEC Präzisionsfinish GmbH was founded in 1996 in Straubenhardt near Pforzheim in Baden-Württemberg. In the past 24 years, OTEC has established itself from a startup for polishing machines in the jewelry and watch industry to a globally active company in a wide variety of industries. At its headquarters in Germany, OTEC now employs around 130 people on around 8,000 m² of administrative, research and production space. Through continuous further development and growing manpower, the areas of application have been continuously expanded and a perfect interplay of machine and processing means developed, with which over thousands of customers work successfully today. In the 2018 financial year, the OTEC company generated total sales of approximately EUR 33 million. Trouble-free operation and a long service life thanks to the high-quality processing of the "Made in Germany" machines also make deburring, grinding, smoothing and polishing attractive for many international customers.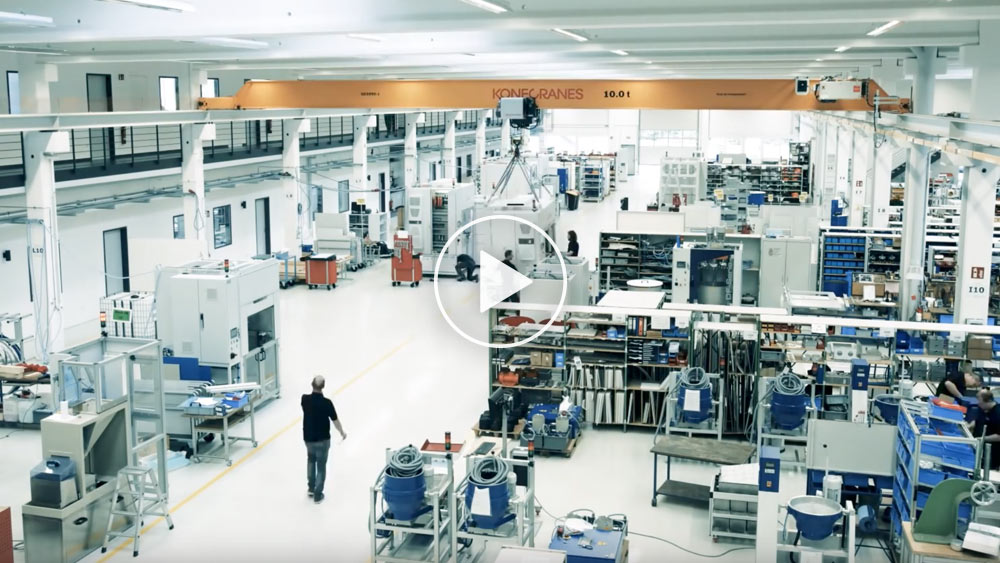 Please note our data protection regulations .
One of the great successes of OTEC machine technology is the revolution in manual machining areas. OTEC makes perfect mechanical surface finishing possible - with a more precise result and more consistent quality than by hand. Such smooth surfaces, defined fillets and perfect shine are more important than ever for many business areas. Frictional forces can be reduced, thereby saving energy or, for example, significantly increasing tool life. In order to meet the highest demands of customers, experienced specialists in sales and development work together on practical solutions. In the meantime, in the areas of the automotive industry, medical technology or toolmaking as well as divisions with stamped, turned and milled parts or ceramic and plastic parts, µ precise precision technology has become essential.
OTEC's broad product portfolio is always convincing across the board under the company credo "Perfect Surfaces Worldwide". Thanks to the high-quality workmanship, the "Made in Germany" machines are known for their trouble-free operation and long service life.

Finishing machines from OTEC are currently revolutionizing many industries. For the first time, machine processes can achieve results that were previously only possible with manual processing. The advantages of the new technology have already been recognized in medical technology, pharmaceuticals, the automotive and electrical industries: Forming and cutting tools have a longer service life thanks to drag finish machining, and medical implants are made even less friction-sensitive thanks to higher-quality surfaces. That is why OTEC machines have found their way into the automotive industry. Here they serve, for example, to once again significantly reduce the coefficients of friction on tooth flanks, gear wheels or camshafts. The load-bearing components of surfaces can also be significantly increased using the OTEC process.

Reliable technology that offers complete process reliability is essential in most areas. It is therefore important, if there is still a need for action, to be on the spot immediately with expert staff. It is therefore a particular concern of OTEC to meet the wishes and requirements on an international level. That is why OTEC, with a worldwide sales network of over 40 agencies, is quickly on site everywhere and always a reliable partner. In addition to standards such as the specially set up hotline, OTEC also offers you special services tailored to the customer. This offer includes, for example, remote maintenance via the OTEC Tele-Service or the "Europa 24/7", a 24-hour emergency service, which guarantees you absolute process reliability, no matter where in the world.
"Perfect surfaces worldwide" - that is our calling.
Product / Service Portfolio
Product range / Range of services
Over many years, OTEC Präzisionsfinish GmbH has developed special process parameters for drag grinding, streamfinishing and disk centrifugal processes to enable fast and economical surface processing in consistently high quality. Successfully used by well-known customers worldwide, workpieces with different shapes and weights are precisely deburred, ground, smoothed or polished in a short time.
Whether prostheses, implants or medical equipment, OTEC provides you with process reliability and individually applicable know-how. OTEC offers its machines in various sizes, from benchtop machines for cost-effective small-batch production to large-scale industrial production - as needed.
This makes OTEC machines ideal for numerous medical and dental applications, such as surgical implants (bone plates, bone screws and joint implants), dental implants, teeth, dental tools and orthodontic appliances, but also for earmolds and stents in vascular surgery.
In addition to the machines, OTEC also supplies the right polishing and grinding media for optimum results.
application areas
Surgical implants
For high-strength implant materials made from high-alloy stainless steels and alloys, but also from ceramics and plastics. Our machines produce perfect surfaces with the smallest roughness depths in a system-safe and economical way according to the requirements of modern surgery. Perfect, highly polished surfaces, not the smallest scratches and roughness depths of 0.1 μm with absolute process reliability, even with very complex free-form surfaces. This is what characterizes the OTEC process. Video Knee burrs deburr, smooth, polish
Dental medicine
For the different materials of dental medicine as well as very small workpieces from soft to hard. OTEC machines are perfectly matched to the requirements of dental medicine.
Earpieces
For precise contour grinding of extremely rough surfaces as well as for the production of very fine surfaces of plastics
Approach